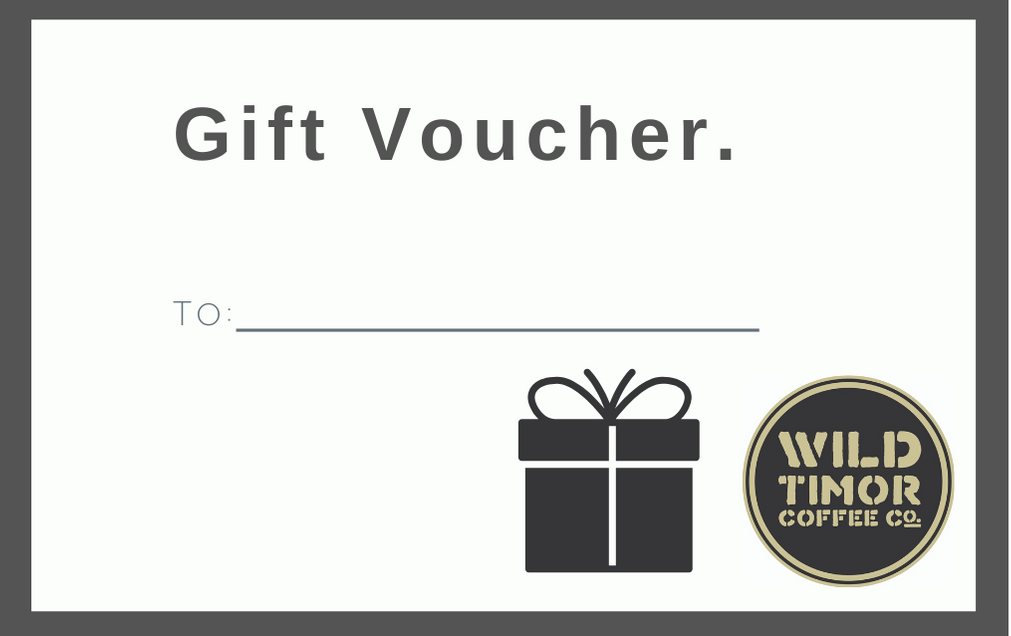 Wild Timor Coffee E-Gift Card
Regular price $15.00 Sale
Shopping for someone else, but not sure what to give them? Why not let them choose their own with a Wild Timor Coffee E-Gift Card?
These gift cards are for use in our online store.
E-Gift Cards are sent electronically through email and instructions for how to redeem them will be included.
Please note:
E-Gift Cards are valid for 12 months from date of purchase
E-Gift Cards can be used with any purchase on www.wildtimorcoffee.com
Unused balance can be used to make additional purchases
E-Gift Cards are electronic, delivered via email. To gift one to somebody else, you simply need to forward the email containing your E-Gift card to them.